Fragrance Of Becoming, The Fragrance Of Tomorrow
About us
Ever-relishing in the joy of dressing, at Asukā, we clothe the modern man in timeless aesthetics inspired by classic contemporariness and the rich Indian Heritage.

Here, we celebrate the Ritual of Fine Dressing, the moments and inspiration that go into the creation of an artful attire – the choice of the fabric, the authenticity of the design, the intricacy of every weave and stitch, delicate embellishments crafted by skilful hands – all singing the finely woven tale of Karigari that takes place in our ateliers.
Drawing from our 35-year-old legacy of designing men's wear, we craft attire that carries the essence of heritage and the legacy of Indian craftsmanship. Our sophisticated finery is enriched with the scent of becoming, resonating with the fragrance of tomorrow, blending seamlessly with the tapestry of your aspirations and traditions.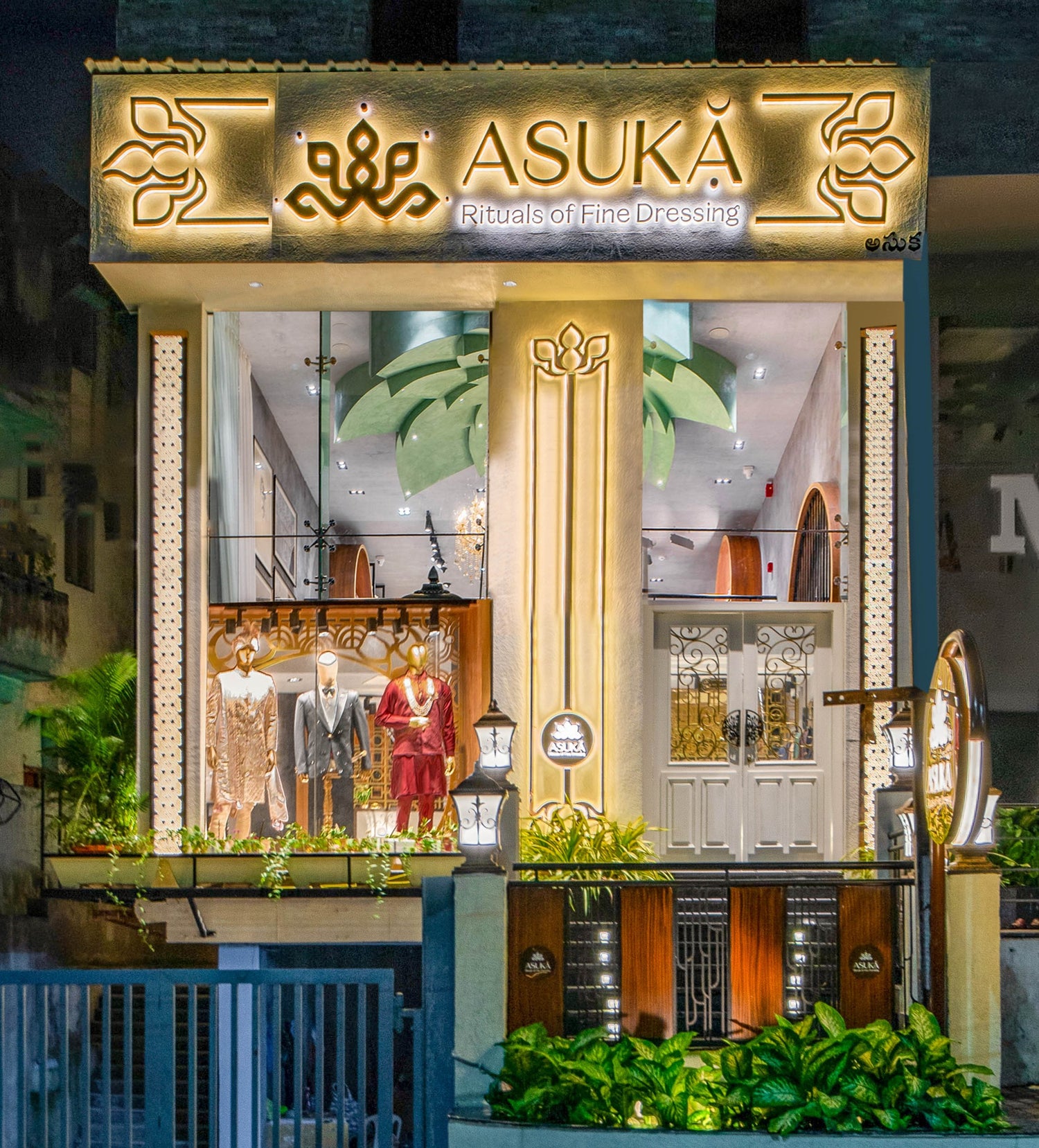 Our Philosophy
ASUKA's philosophy is to provide statement luxurious pieces with tastefully modern silhouettes. An aesthetic, alluring, eclectic fusion of traditional yet contemporary designs, meticulously crafted to Your Precise Requirements. All the pieces are handcrafted with care by our skilled artisans, crafting each statement piece from the highest quality of fabric, most intricate designs, playful colours and an overall appeal that signifies You.