HANDMADE SOPHISTICATION
The essence of cherished Indian heritage aesthetics, art, and craftsmanship.
ASUKA STAR IN COLLECTION
Stars and Celebrities dressed in attires curated by the House of Asuka
Quick view

Elation Beige Zari Work Hand Embroidered Sherwani

Regular price

Rs. 72,450.00

Regular price

Sale price

Rs. 72,450.00
Elation Beige Zari Work Hand Embroidered Sherwani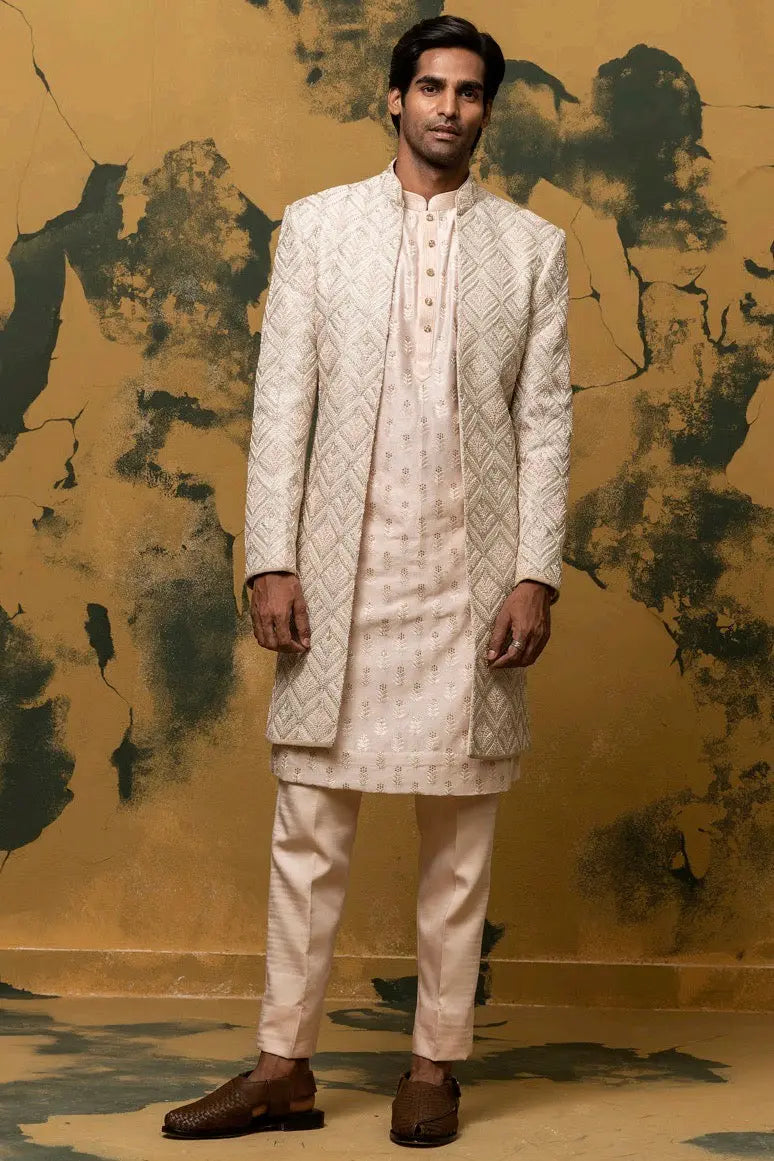 Mumbai

Showroom 1, 2 and 3, Ground floor, Swami Vivekananda Rd, Santacruz West, Mumbai, Maharashtra 400054.
Tel: +91-9063356542

Get directions
House of asuka
Drawing on a rich 35-year legacy in the art of attire craftsmanship, our fashion journey commenced with a bespoke couture tailoring project that laid the foundation for our esteemed brand.

Embarking on a significant milestone, we ventured into the world of couture clothing, driven by a passion for sartorial excellence. Asuka represents a stride forward, curating an extraordinary range of men's wear that caters to diverse tastes. Our extensive collection encompasses an unparalleled variety of Ethnic and Western styles, meticulously crafted to adorn the modern man with unrivalled elegance and sophistication.

With an unwavering commitment to individuality, each garment resonates with unique preferences, celebrating the timeless artistry of our craft. Experience the embodiment of refined style with Asuka, where fashion meets legacy in a symphony of timeless grandeur.
About Us